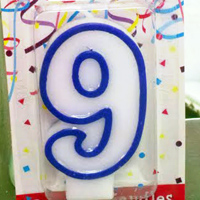 Happy Memorial Day weekend, Lehigh Valley! And happy 100th anniversary of the Indy 500! Here are nine things to fill your weekend with. It may just overflow.
1. Mayfair Festival of the Arts
Friday through Monday, Cedar Beach Park, Allentown
For five days in May, Mayfair transforms Allentown's scenic Cedar Beach Park into a kaleidoscope of sights, sounds, and smells— dancers, storytellers, art exhibits, local and national musical acts, hands-on crafts demonstrations, and culinary delights. All of these and more are what make Mayfair an irresistible annual event.
2. Memorial Day Celebration
Saturday, Sunday and Monday from 12 to 8 pm, SteelStacks, Bethlehem
From ArtsQuest's website: "Join us this Memorial Day, for a weekend long community celebration that honors active military service men and women as well as veterans. This weekend will also honor those who made the ultimate sacrifice to protect our nation's freedom. This family friendly weekend will include something for everyone, all happening at the base of the iconic Bethlehem Steel Blast Furnaces which will be awash in red, white and blue lights each night." Also, here's a handly little pdf you can print out of the schedule. The first page has events for the week and the second has events for this weekend's celebration.
3. Live in the Square
Friday from 7:30 to 9:30, Centre Square, Easton
Kick the summer off with live music in Centre Circle. This is a series which happens on the last Friday of every month. This month's music will be the award-winning Easton Area High School Jazz Ensemble.
4. Firebird Theatre Presents: Shakespeare on 7th's "A Midsummer Night's Dream"
Friday at 8 pm, The Firebird Loft, 445 N. 7th St., Allentown
Set in a modern urban environment much like our own, Firebird's production of Shakespeare's classic poetic work will explore the destructive, maddening, and restorative effects of art and love on both the individual and the community.
5. Downtown Bethlehem ArtWalk
Saturday from 4 to 9 pm, Historic Downtown, Bethlehem
From Bethlehem's event page: Come stroll your streets of Bethlehem while local artists and musicians line the streets! KIDS CORNER will be inside of the Main St Commons. Bring your child for down for some finger painting, a coloring contest, sidwalk chalk art and face painting!
6. Strawberry Weekend
Saturday and Sunday from 1 to 5 pm, Sorrenti Cherry Valley Vineyards
From their website: It's Strawberry Season! Come to our vineyards to do a wine flight and food pairing consisting of: Strawberry Spinach Salad with white wine vinaigrette paired with our Pinot Grigio, roast beef marinated in strawberry wine and balsamic marinade paired with our Chambourcin, famous cheesecake topped with strawberry-mint reduction sauce paired with our strawberry wine.
7. Chansonnette Fringe Fest
Saturday(s) from 11 am to 6 pm, 12th St., Easton
From the Facebook event page: Experience the Art! Hear the Sounds! Taste the flavors of Easton's vibrant art scene! Join us for a FREE 16 Saturday event in Easton's West Ward. Two stages, fine arts and crafts, children's art activities, food, beer, wine and much more!
8. Memorial Day Parade
Monday at 9 am, Easton Cemetery to Northampton St. to the Free Bridge to the Circle, Easton
Come out to pay respects to those who have fought in wars and died for our country. Good times, BBQs, sales and all those other things are great, but let's remember what the day's really about, too. Thank you to all those who have made the ultimate sacrifice for the rest of us to live the lives we live.
9. 100th Anniversary Indy 500 Weekend
Sunday at Noon, Indianapolis, Indiana (via your facebook and twitter)
This weekend is the 100th Anniversary of the this legendary race. For the occasion, I'll be leaving the Valley this weekend (all of my neighbors and landlords know I'll be out of town and keeping an eye on my apartment, so don't get any funny ideas!), and heading to Indianapolis. Saturday night I'll be attending an amazing party and hope to post some photos from there for you to see. And Sunday, the race starts at noon. But I'll be at the Raceway by about 6 am and will have photos for from there for you to see, too. Think this doesn't have a local angle to it? Well, the Andretti Autosport team has four cars in the race. For more about this, see this week's special LLPG posts.