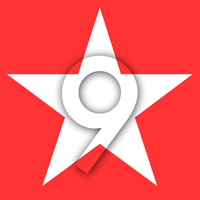 So many redheads… so little time! Welcome to another great weekend in the Valley!
1. First Friday – South Side Bethlehem
Friday, May 7th, 7 – 10 pm, Third and Fourth Sts. on South Side Bethlehem
Includes the opening reception of "Captured: Photographers of laini's little pocket guide to Bethlehem" at Monsoon Gallery. This is where I'll be so please stop by and say hello! See the facebook event page for more information. (Also, stop by Loose Threads Boutique and wish them a happy first birthday!)
2. "Nobodies of Comedy" at the State Theatre
Friday, May 7th, 8 pm, State Theatre, Easton
"The funniest comics you've NEVER heard of!", including Easton native, April Macie! Go check out this hilarious redhead, vote by Howard Stern to be "Funniest and Hottest" comedian in America.
3. The 19th Annual Allentown Preservation Awards Ceremony & Reception
Friday, May 7, 5pm to 7:30pm, America On Wheels Museum
5 N. Front St., Allentown, PA 18102
Tickets are $15 at the door
4. Moravian Book Shop's Employee Art Show
Sat. May 8 & Sun. May 9, Moravian Book Shop, Bethlehem
Check out the Employee Art Show to see the artistic creations of more than a dozen staff members, featuring Jewelry, Music, Paintings, Photography, Sculpture and more! The Employee Art Show is being held in conjunction with the Historic Downtown Bethlehem Fine Arts and Crafts Show.
5. Dorney Park
3830 Dorney Park Road, Allentown
The park is open… let the summer begin! www.dorneypark.com
6. BC & Bluzin' at Porters' Pub
700 Northampton St., Easton
Stop by this iconic Easton pub for live blues and congratulate them on 20 years of bringing great beer to the Lehigh Valley! www.porterspubeaston.com
7. Jazz Brunch at Sette Luna
Sunday, May 9, 12 – 3 pm, 219 Ferry St., Easton
8. Buy Fresh, Buy Local…
Shop at the Farmers' Markets!
Easton Farmers' Market, Saturday, May 8, 9 am to 1 pm, Centre Square, Easton  www.eastonfarmersmarket.com
Emmaus Farmers' Market, Sunday, May 9, 10 am to 2 pm, KNBT Parking Lot, Emmaus  www.emmausmarket.com
9. Love Your Mother!
Spend Mother's Day with the Mom(s) in your life (or your children!)… check out one of the great restaurants in the Valley and/or take a walk at one of our beautiful parks. I'll be spending it with my mother with some rare out-of-the-Valley time at a sweet little place called Uncle Will's Pancake House. Happy Mother's Day, Mom! I love you!