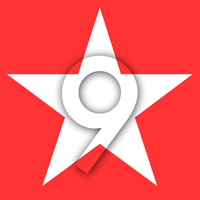 So, it may not feel much like Spring around here, but with a list like this, I think we should all just pretend.
1. Opening Night of Pennylvania Youth Theatre's "A Year with Frog and Toad"
Friday from 7 to 9 pm, The Charles A. Brown Ice House, 57 River St., Bethlehem
Arnold Lobel's well-loved characters hop from the page to the stage in Robert and Willie Reale's musical A Year With Frog And Toad. Conceived by Mr. Lobel's daughter, Adrianne Lobel, A Year With Frog And Toad remains true to the spirit of the original stories as it follows two great friends, the cheerful and popular Frog and the rather grumpy Toad through four fun-filled seasons. Waking from hibernation in the spring, they proceed to plant gardens, swim, rake leaves and go sledding, learning life lessons along the way, including a most important one about friendship and rejoicing in the attributes that make each of us different and special.
2. Delaware & Lehigh Trail Patrol Event
Saturday from 8 to 10 am, Lehigh Gap Nature Center, Paint Mill Rd., Slatington
From the Facebook event page: "Join us for a tour of the East Penn construction project and a ride down to the Slatington trailhead." I'm not yet familiar with the Lehigh Gap Nature Center, but just found some really AMAZING photos of insects on their website. You have to check these out!
3. Artists of Our Region: The MCS Art Collection
Saturday from 4 to 7 pm, Sigal Museum, 342 Northampton St., Easton
This is a region with many, many fine artists. This exhibit is features some of the finest of these fine artists including Robert Rasely, William Gothard, Thomas Burke, Robert Doney, William Christine, Joseph Skrapits, Jos. A Smith and Antonio Salemme. This is the real deal. And if you haven't already seen the Sigal Museum, it's worth a visit for that reason alone.
4. Party for the Allentown Freak Out hosted by Lewnes & Clark (Peter and Jon)
Saturday from 8 pm to 12 am, 445-447 N. Seventh Street, 2nd Fl., Allentown
This is a very cool party that's open to YOU! It's a fundraiser for the most excellent Allentown Freak Out, the Valley's only Fringe Festival. Open your mind. Free your mind and the rest will follow. 🙂
5. The Ultra Kings Performing Live
Saturday from 9:30 pm to 12:30 am, Grumpy's Bar-B-Que Roadhouse, 3000 Mauch Chunk Rd., Allentown
From the Facebook event page: "The Ultra Kings hail in their live performances with high energy blend of Rockabilly, Rock and Roll, and Honky Tonk. The Ulta Kings have played with the likes of Sleppy LaBeef, Rosie Flores, Ray Conda and his Ricochets, Wayne Hancock, the Starlight Drifter, as well as backing Billy Lee Riley."
6. Go Eat Ice Cream
All Weekend starting Friday at Noon, Purple Cow Creamery, 15 South Bank St., Easton
For those of you who know the Purple Cow, you know this is kindof like the unofficial beginning of summer, no matter what month it is or how cold it is. It doesn't matter. It's summer now! For those of you who don't know the Purple Cow [yet], you should really go meet her. She is a delicious, family owned and operated, independent business in one of Easton's loveliest and art and music-filled alleys. But once you go, you'll want to go back.
7. Sleepy Dickens Wakes Up at Terra Café
Friday from 8 to 11 pm, The brand new Terra Café (formerly Wildflower Café), 316 S. New St., Bethlehem
All ages show. BYOB. $3 Cover. Check out this great local band in this iconic space.
8. Opening of "The Last Lions"
Friday, Saturday and Sunday, Various Times, Civic's 19th St. Theatre, 527 N. 19th St., Allentown
This is sad, but true and important. From Civic's website: "Fifty years ago there were close to half-a-million lions in Africa. Today there are around 20,000. To make matters worse, lions, unlike elephants, which are far more numerous, have virtually no protection under government mandate or through international accords. This is the jumping-off point for a disturbing, well-researched and beautifully made cri de coeur from husband and wife team Dereck and Beverly Joubert, award-winning filmmakers from Botswana who have been Explorers-in-Residence at National Geographic for more than four years." Watch the trailer.
9. Vote for this little blog right here. Please. 🙂
Anytime, preferably right now, once tomorrow, and once again Sunday. Then that's it. I promise.
So the Morning Call is have a contest for the Best Blogs in the Lehigh Valley and littlepocketguide.com is vying for the top spot in the Entertainment & Nightlife category! If you like this little list and would like show it some love, please stop by there and vote. I've also put together a list of some other blogs I like if you'd like to check out some new ones and also vote for them, too. It's all explained here. Thank you for your help. The winners will be announced next Thursday night. I'll keep everyone posted.