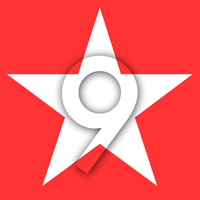 Like most weekends in the Valley, this one will not disappoint. But try to pace yourself, because the next few weekends are when the serious FESTing will begin!
1. "Every Breath": Fundraiser for Lung Cancer
Saturday from Noon to 6 pm, The Rose Garden (Between 8th & 9th Ave.), Bethlehem
In memory of Robert Lee Edwards, this Community Artists of Bethlehem sponsored benefit will include a full day of live music by some of the Valley's hottest bands, dance performances, hooping and over 30 art vendors. 25% of all purchases will be donated to Pennsylvania Lung Cancer Partnership. "Every Breath" is free to attend, but please consider making a donation at the welcome booth.
2. PolkaFest!
Saturday from 2 to 6:30 pm, Westgate Mall, Bethlehem
WGPA and RCN proudly give us PolkaFest! Three bands, dancing and Jolly Joe Timmer… vintage, iconic Valley… get it while it's hot!
3. Rooftop Fancy Flea Market
Sunday from 12 to 4 pm, Roof of the North St. Parking Garage, Bethlehem
The City of Bethlehem's first-ever Rooftop Fancy Flea Market! Come up on the roof where stores will relocate and bring the finer products of the City to you at a pocket-friendly price! (Make sure your pocket has a pocket guide, too, and it will be one happy pocket!)

4. The Zucchini 500
Saturday from 9 am to 1 pm, Easton Farmers' Market, Centre Square, Easton
Fast food redefined… this is vegetable racing at its best! The cars are pretty, fast, and edible. Bring the kids, make your own car and get ready for the checkered flag. And while you're there, pick up some of the freshest food around. Your body will thank you.
5. The 2010 Latin Extravaganza
Saturday from 1 to 6 pm, Jordan Park, Allentown
From the facebook event page: "The premise of the Latin Extravaganza is to unite all Latin cultures which prevents individuals from feeling "left out" or undervalued.  Appleseed Enterprises and and its' collaborative partners feel that "unity" amongst ALL cultures, is the only way for the community to progress. The Latin Extravaganza will take that premise and hopes to spread the message of peace and unity all over the Lehigh Valley."
6. Party at Larry Holmes Ringside
Saturday starting at 1 pm, Larry Holmes Ringside, 91 Larry Holmes Dr., Easton

Music, Fun, Food… and free! Come on down to the Champ's second home and check out the patio while you're there. It comes with one of the most beautiful and unique river views in the Valley.
7. Wine on the Mountain
Saturday at 12 pm to Sunday at 5 pm, Penn's Peak, Jim Thorpe
This Lehigh Valley Wine Trail event includes wine samplings, local artisans displaying their arts and crafts, light fare available for purchase, and live entertainment. Enjoy breathtaking views of nearby Beltzville Lake from the large outdoor deck and a picturesque 50-mile panoramic view of northeast PA's Pocono Mountains. Hours are Saturday noon – 6 p.m. and Sunday noon -5 p.m.
8. Lehigh Valley Blues Network – IBC Fundraiser
Sunday from 2 to 6 pm, Emmaus Fire Co. No. 1, 50 S. 6th St., Emmaus
Every year the LVBN sends the winning band of our local IBC competition to represent the Lehigh Valley in the International Blues Challenge in Memphis TN. This fundraiser is to raise funds so that LVBN can help this year's band – Friar's Point – pay down their travel expenses.
9. 1st Annual Blue Mountain Fat Tire Festival
Friday through Sunday, Blue Mountain Ski Resort, Palmerton
This looks to be an action-filled, activity-packed weekend which may just be a biking enthusiast's dream. Tons of activities for the kids, too.