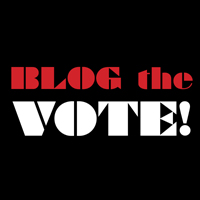 Life is confusing enough, so the group of us got together to help make this easy for you. We made this handy little ballot. Please vote early and vote often! We thank you in advance for your help! #WINNING
The Morning Call's Best Blogs of the Lehigh Valley contest is now going on! I'd like to ask you all to not just help this blog right here, but to help some of my other favorite LV blogs win, too. I'm posting this image of who they are. You can even download it and print it out to remind you to vote and make it easy. Also, when you vote, please share this with your friends, too. Thank you! Let's Blog the Vote!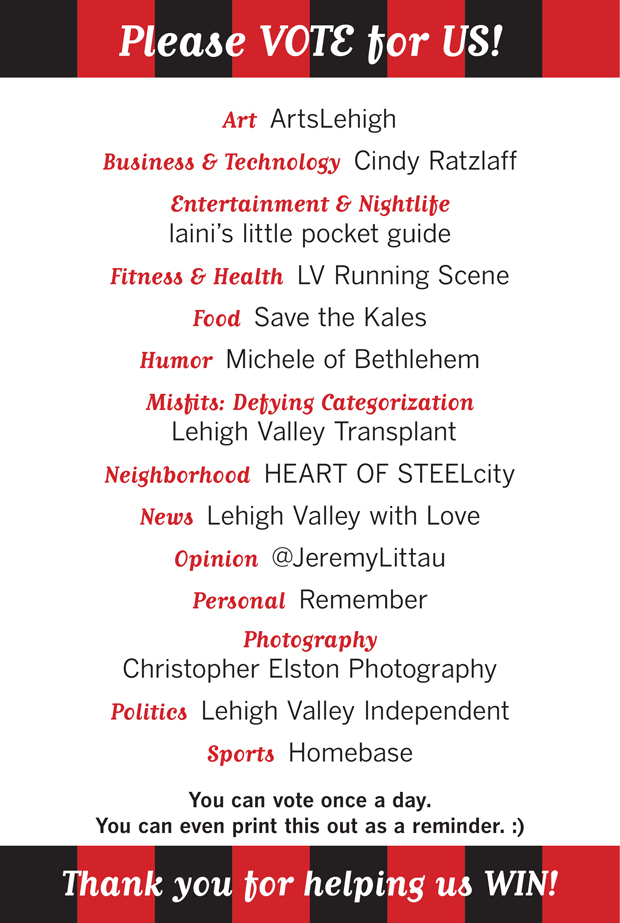 * It would be really cool if you would share this, too. Thanks again!